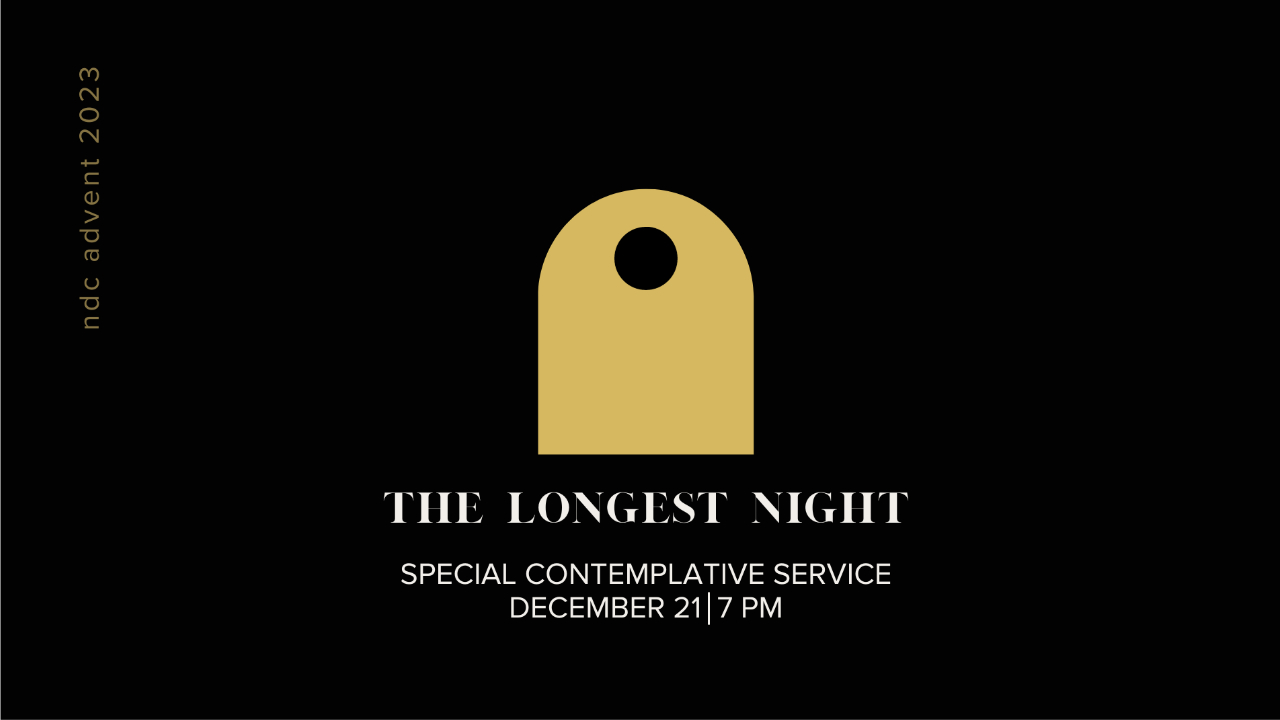 The Longest Night Service
The Longest Night is a day in the Advent season marking the longest night of the year. At NDC, we hold a special service that honors the brokenness of our world and, ultimately, the hope we have in Jesus. This service will be at 7pm in the Community Room (downstairs, underneath the sanctuary).
NDC Kids environments are not available for this service. Still, we encourage you to use this reimbursement form to help subsidize the cost of childcare, regardless of your personal financial standing.
Read more about The Longest Night here.
Messages by Speaker or Series
Messages by Date