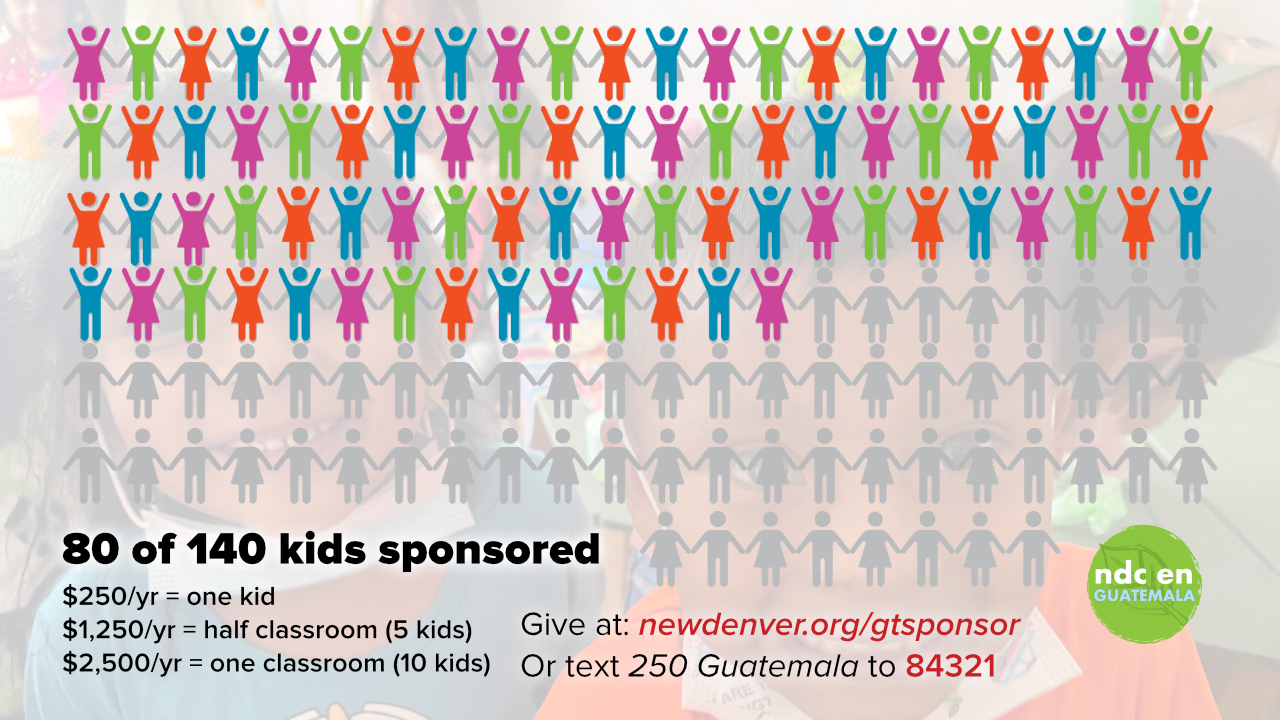 How do I sponsor?
It's so easy. Just click the button below and give $250 to sponsor one child in San Pablo La Laguna to go to school for one year (2023). Your donation makes it possible. Without NDC's support, Vida Real School would not be able to operate.
Can I sponsor more than one child?
Of course! The expenses for one student are about $250/year. We encourage you to consider one of these sponsorship levels:
One child: $250
Half-classroom (five children): $1,250
Classroom (ten children): $2,500
Of course, you can also choose a different number of children to sponsor if you want. We just ask that you donate in increments of $250 so that we can track exactly how many children you are sponsoring.
What does $250 provide?
Your one-time donation will provide the resources to pay for school supplies, facility costs, and a portion of teacher salaries for one student for the entire year. Which is incredible when you think about it. For the money you might spend this year on:
A Starbuck's latte once a week
About one-third of an Epic ski pass
The cheapest Patagonia down jacket you can buy at REI
A refurbished iPhone 8 that was new 5 years ago
Dinner at a nice restaurant with friends or family maybe two or three times
For the cost of any one of these things, you can provide education for one student for an entire year! You also provide jobs and income for teachers and school employees in a village where 97% of residents live below the UN poverty line. We hope you'll partner with us today.