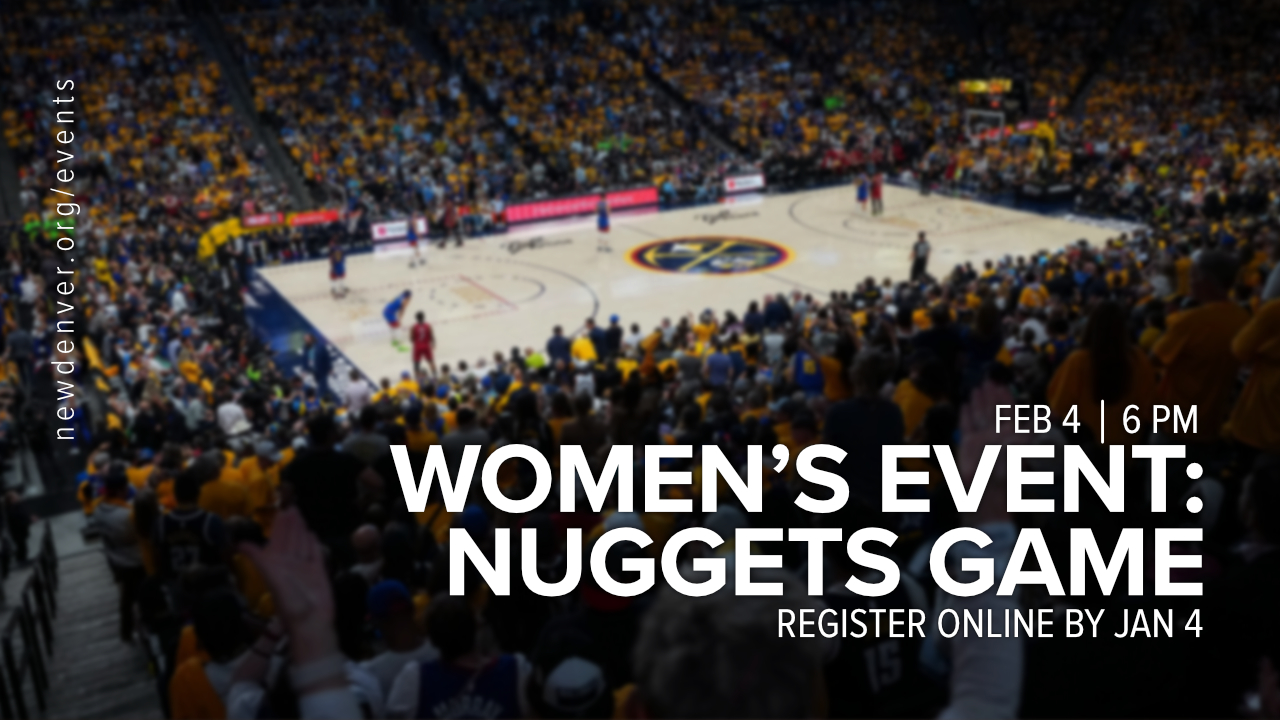 Register for the Women's Nuggets Game
Registration and details here.
*REGISTER BY JAN 4*
NDC is receiving group ticket pricing for this event, so we need to know how many people are going by 1/4.
Women like sports too! Join us to watch Jokić and the NBA's reigning champs destroy the Trail Blazers!
WHO: NDC Women
WHAT: Denver Nuggets vs. Portland Trail Blazers, tickets are $30 (which is a steal!)
WHEN: Sunday, February 4 at 6pm (game starts at 6:30pm)
WHERE: Meet at Brooklyn's (right outside of Ball arena) at 4:30pm for food and drinks before the game. Or meet outside Ball Arena at 6pm.
Messages by Speaker or Series
Messages by Date